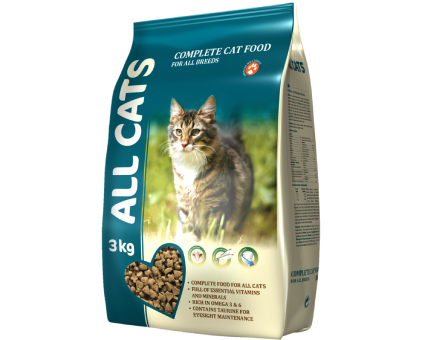 All Cats 3kg, ₱420 per piece
₱420.00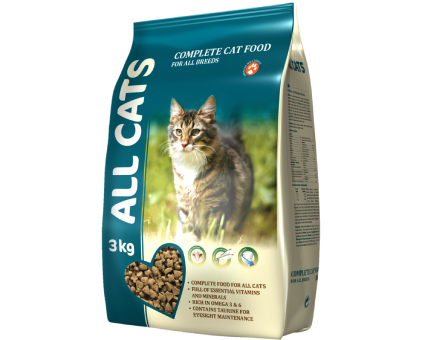 All Cats 3kg, ₱420 per piece
₱420.00
ALL CATS offer a complete diet for cats as it includes all the necessary minerals and vitamins to cover the daily needs of the pet.  
Premium Quality Cat Food
Complete diet for all breeds
Omega 3 and Omega 6: Helps to ensure a healthy and shiny coat
Taurine: for eyesight maintenance
Dental care: helps to ensure a good oral hygiene
Vitamins and Minerals: The need of your cat is fully covered
Composition Ingredients: Cereals, meat and animal by-product of vegetable origin, oils and fats, fish and fish by-product (source of Omega-3 and Omega-6 fatty acids), minerals. Additives: Vitamins, antioxidant (BHA and propyl gallate).
Available Bag Size: 3kg
In Stock
SKU: All Cats 3kg
Size:
Category: Pet Food, All Cats